Announcing Mobile Roadie v2! (And our complete list of new features)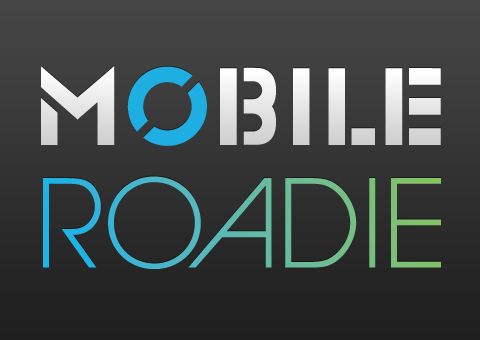 Introducing MoRo v2. The most powerful, customizable and beautiful iphone app platform available.
Ever since launching v1 in March, we've been slaving away on tons of new updates and features. It looks better, it functions better and has a bunch of new functionality… which means a more valuable user experience for both you and your fans.
This is a long post, but it's totally worth reading if you're curious what new stuff you'll get with your upgraded app. Here we go…
Customizer
The customizer is finally here! This means you can choose a color theme for your app, as well as rename and reposition the sections in the tab bar. This allows you to truly make the app a custom fit just for your needs.
Facebook Connect + Twitter integration
Fans can now login w/ their existing Facebook and/or Twitter profiles. This allows for much wider-spread viral activity, since much of the fans activity within the app gets blasted back out to their social network feeds.
New Music Player
One of the most prominent new features you'll notice is the new, global music player. This allows the user easy access to play/skip tracks from any section of the app—so you no longer have to go back into the music section to change or pause a track. Just tap the progress bar to slide the player out of the way, and tap again to slide it back out.
Shows
You'll notice that the Shows section has been completely overhauled to provide a much more "sticky" experience. Here are the main new features:
RSS – Pull in your tour dates with an RSS feed – finally!
Google Maps integration – add an address in the CMS and a "view map" button will appear in the app.
Going – users can click an "I'm going" button, which integrates w/ their Facebook account to show others that they're attending.
Comments – fans can leave photos and comments within each particular show.
Add a show flyer for each show which appears as a thumbnail. Tapping this will show it full screen, thus allowing you to personalize the shows with the local flyers/posters for a more visual experience.
Our full list of features is below:
Full Screen Loading Image
The Loader image appears briefly for the initial app load, then softly fades away. It's now totally separate from the home screen flip thru images.
Home Updates Section
The Home screen has been revised w/ a new "Updates" section, which displays all the recent activity throughout the app. This is divided up between "Official" updates (from you), and "Fan" updates, which are from the users.
Commenting
Fans can now comment on all the media and news posts in the app. This was previously limited to the Fan Wall. This further extends the viral abilities, while making the app much more fun to use. Now users can browse and leave comments while listening to tracks, reading news posts, etc. The comment threads also go 3 levels deep, so it's easy to have a conversation.
News
The news section now separates out your Twitter feed from the main news feed. We added a section called "Buzz" that allows you to enter news tags about your band or industry. Basically, add any key words you want, and the Google reader will pull them into your app. This broadens the overall content of your app and keeps the app constantly updated, thus providing more value to the fan. If you don't want this section, simply don't add keywords in the CMS and it won't appear.
Photos
Link your flickr account automatic updating.
Photos rotate w/ phone position.
Zoom into photos w/ double tap or pinch.
Huge performance boost. Both thumbnails and full size images load much faster.
Music Section
Fans can comment and "like" on each track, which appears in their Facebook Connect feed, lyrics and Notes (info) are now separate tabs, and number of track plays show when artwork is tapped.
Fan Wall
Facebook or Twitter profile pic appears when logged in.
Users can comment on Fan Wall posts — as well as comment on comments. This facilitates conversations Q & A's, and makes the fan wall more fun.
Profanity filters. We're taking a few steps to ensure your apps are approved by Apple in a timely manner. One way we're doing this is by filtering out profanity on the Fan Wall and comments sections. Now bad words will appear like "f**k".
Sharing
Users now have the option to share something they find in the app to Twitter, Facebook or email, thus increasing the viral activity.
Videos
Commenting and sharing added to videos.
Videos are now sorted between Recent and Popular – which is helpful if you have a lot of videos in your app.
Links
You can now add a background image here (identically to the More section). If you don't add one, we'll pull in the image you uploaded to More.
Merch
You have a new section dedicated to Merch. Just enter in a Merch URL and this section will automatically show up, opening in an in-app browser.
Feedback/Mailing List
We've updated the Feedback section to gather more data about your users. We're pulling in their name, email address and allowing you to manage this from your CMS. You can also export the email list as a CSV file to add to any other email database you have.
Optional fields for Gender and Age were also added.
Performance
The overall stability and performance of the app is vastly improved.
Whew… we've been busy. We're already working on a lot of great stuff for version 2.1. Let us know your thoughts, questions, and other feature requests in the comments section.