Meet Version 2.1 of Mobile Roadie.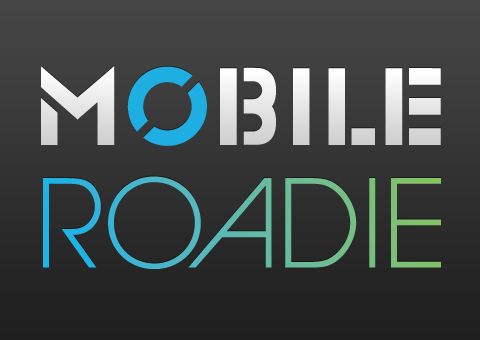 MoRo customers just received a major performance and functionality update to their apps. Get ready for a faster, slicker app with tons of new features and tweaks. Here are some highlights:
Categorized Music Section
The music section is now organized with top level sorting based on album names, making it easier for users to navigate the music section.
Categorized Tweets
Tweets are now filtered between official tweets and mentions (# tags and @ replies), making it easier for viewers to find the content they're looking for.
Revamped Music Player
Now you can tap the track title to go to the track detail view, and a new "close" button on the music player allows you to hide the player as normal. This should help make it easier for fans to go to, and buy, music.
The audio stream buffering was also enhanced, so playback should be smoother on both 3G and Edge networks.
Language localization support
Language localization support means that the system elements and the standard navigation will automatically translate depending on the user's language setting on their device. Additionally, viral messages sent back to Facebook and Twitter will be translated as well. We're currently supporting:
French, German, Japanese, Spanish, Italian, and Portuguese. More to come.
Enhanced Shows section
Integrated Google Maps: Link to a map within the Shows section will open up Google maps right there within the app.
Linkable Text: Our system automatically finds URLs and makes them links, that open in an in-app browser.
Buy tickets can point to a phone number: Tickets not available online? Simply enter a phone # and we'll display with a call option in a pop up.
Upcoming and Past Shows are now divided by segment controls in the header.
Plus…
Load More button in News section and Fan Wall: We completely overhauled the News section, rewriting from the ground up to greatly increase the performance. This allows us to include a "load more" button to load archived content, thus keeping your fans engaged in your app.
Timestamps on all news items, tweets, and buzz.
Updates button (on the homepage) remains active if you leave the section, allowing you to return.
Clickable user profile images and names allow you to check out a users' Facebook or Twitter profile.
Full RSS post in news view.
Login prompt appears when clicking "Like" or "Going."
"Share via email" opens email message within app.
Shows thumbnail enlarges on tap.
Revised viral message phrasing on Facebook and Twitter.
Song will continue playing if a user goes into the song's detail view.
________________________________________________________
So that about wraps up the 2.1 update. We already have a long list of items for our next release, and would love to hear what you'd like to see from us. Feel free to leave comments if you have any suggestions, otherwise, search for Mobile Roadie in the iTunes App Store to check out our live apps!