Mobile Roadie Teams Up With Random House for Author Apps!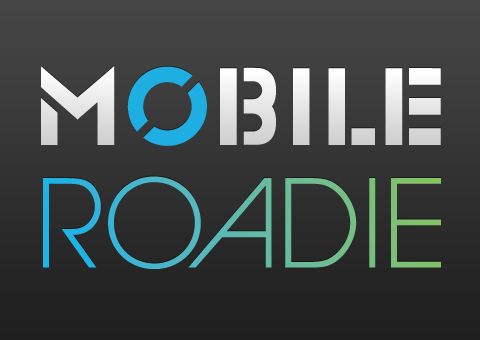 In case last week's announcement at the LeWeb conference in Paris wasn't enough good new for you, then this week's press release detailing the agreement between Random House and Mobile Roadie should really knock your socks off! If you had any doubt about MobileRoadie's ability to secure a spot in the ever-growing apps marketplace, this should remove all doubt! Check out the press release below and then get in touch with us to see what we can do for YOU!
(Press Release)
RANDOM HOUSE PUBLISHING GROUP AND MOBILE ROADIE
JOIN FORCES FOR AUTHOR iPHONE APPS
The Random House Publishing Group has collaborated with Mobile Roadie, the popular iPhone app creation platform, to launch new, free customized iPhone applications that will connect bestselling authors to their fans using mobile technology.
The Random House group will today launch individual iPhone applications for three of its bestselling authors—Steve Berry, Sophie Kinsella, and Karen Marie Moning–using an author-focused variation of Mobile Roadie's popular application creator, which currently supports popular apps by musicians including Brad Paisley and Alice in Chains.
With this new application, fans will be able to preview books, access bonus content, interact with other fans, check upcoming author appearances, listen to audiobook clips, watch author videos and book trailers, and more.
"Mobile Roadie's powerful and flexible technology offers a great opportunity for readers to access a world of content about their favorite authors instantaneously, wherever they are," commented Matt Schwartz, Director of Digital Strategy for the Random House Publishing Group, who oversaw the execution of this project.
Michael Schneider, CEO of Mobile Roadie, said "Random House has given us an exciting opportunity to enter a new field, and we are very optimistic about the future of mobile apps, specifically as they relate to books and authors."

Steve Berry, published by Ballantine Books, is the New York Times bestselling author of such novels as The Charlemagne Pursuit, and The Templar Legacy. His most recent book is the The Paris Vendetta, the latest book in his Cotton Malone series.  His application is available on iTunes.

Sophie Kinsella, published by The Dial Press, is the New York Times bestselling author of the Shopaholic series as well as The Undomestic Goddess, Remember Me?, and her most recent book, Twenties Girl.  Her application is also available on iTunes. 

Karen Marie Moning, published by Delacorte Press, is the New York Times bestselling author of the MacKayla Lane series, which includes Darkfever, Bloodfever, Faefever, and the recently released Dreamfever.  Her application is available on iTunes as well.
**********
The Random House Publishing Group is a division of Random House, Inc., the U.S. company of Random House, which is the trade book publishing division of Bertelsmann, AG, one of the world's foremost media companies.  The Random House Publishing Group is comprised of Ballantine Books, Bantam Dell, Delacorte, Del Rey, The Dial Press, Modern Library, One World, Presidio Press, Random House, Spiegel & Grau, Spectra, and Villard.
Mobile Roadie, based in Los Angeles, California, offers a technology solution that provides a quick and affordable way to create, submit, and manage mobile applications.
More info on TechCrunch