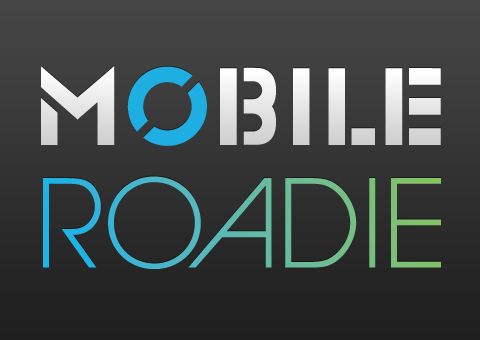 We're seeing a big trend for 2010 over here.  In addition to brands, artists, celebrities, and athletes signing up with Mobile Roadie, there's significant interest in our platform from conferences, tradeshows and music
festivals.
Which makes a lot of sense.  Mobile Roadie Apps unite a disparate audience and what's more disparate than thousands of people converging on one location for a number of days?  There's bound to be people you'd love to
connect with — if you knew they were there. Or the desire to keep track of those impromptu meet-ups we're prone to throwing.
Conference organizers and event promoters are increasingly turning to Mobile Roadie's self-serve platform to quickly and easily build content-rich apps that promote their event, highlight speakers, connect attendees, incorporate the schedule, and sell tickets – among many other creative uses that are starting to emerge (hello video!)
Conference participants love being able to connect directly with the event and with each other as well as easily push Twitter and Facebook updates directly through the App using the viral tools.
LeWeb and Midem are great early adopter case studies that indicate the vast potential to use mobile to connect and communicate with a very targeted group of like-interested people. The LeWeb app marked the first time Ustream had been built into a third party application and was downloaded over 6,000 times, more than the total amount of attendees (check out TechCrunch's interview.) The Midem app had equally strong adoption, also with over 6,000 downloads (see a demo of the app here.)
As a marketer, these are incredibly powerful statistics.  If you're a organizer or event promoter in this digital age you have to keep in mind the audience that is with you physically and the audience that is not but wishes it were.  The ability to watch live streams on the desktop has become enough of a norm that we will also see this move to mobile. Imagine a population not attending the conference but walking around a different city and still
participating. It's awesome.
Which leads to the inspiration for the post – The Future of Web Apps in Miami happening Monday, February 22nd – Wednesday 24th.  This is a three-day event designed for forward-looking web application developers, entrepreneurs and leading industry figures. You better believe it when we say the standards for this group are pretty high.  Which is why we were thrilled when they deemed Mobile Roadie the best and chose to build their App on our platform.
Anyone with an iPhone can download the app for free here.  As for you Android users. It's coming. Very soon.