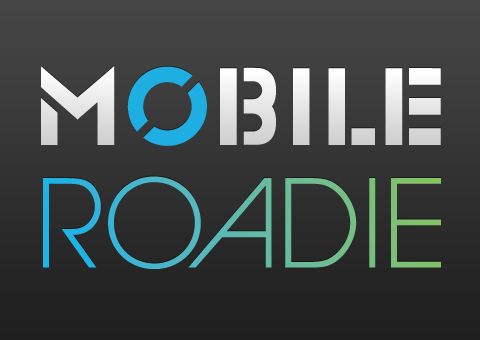 Before we get to all our SXSW activities there's a few things you might not know about Mobile Roadie.
One short year ago we officially launched our company and initial product ("iPhone Apps for Bands") at SXSW Music with the support of our launch partner, The Orchard.
We immediately gained traction within music and entertainment to support their expanding needs to promote and build brands, engage direct-to-fan, and make use of existing promotional content (Facebook, Twitter, video, ticket sales/tour info, news, merchandise, etc.)
Then a church called. And then an author. And soon restaurants, politicians, venues, athletes, magazines, conferences, bloggers, and more.
Some of the customers in the Mobile Roadie family now include:
Sony
Warner
Universal
EMI
Live Nation
Random House
William Morris Endeavor (WmE2)
The Orchard
InGrooves
Taylor Swift
Madonna
Ashton Kutcher
Dolly Parton
Golden Globes
Levi's / Fader Mag
MASSIVEGOOD
The Doors
KROQ
Fillmore
MIDEM
Not too shabby for the one year, right? And we haven't even mentioned our partners yet.
To help make our CMS even more robust we integrated with leading providers in their respective industries:
Mobile Roadie has also become a global brand with customers all over the world, which is why we offer support for 10 languages.  We're also the only  company on the market to be able to serve both iPhone and Android needs, simultaneously, with no extra work or investment.
Michael attributes part of the rapid adoption to bringing democratization to the entire mobile space and giving control back to the brands. "Apps that were easy, affordable and quality we're out of reach to those who wanted it. Now everyone can have high quality at low cost and you don't have to choose between iPhone and Android."
We've collected a lot of stories the past year through our stellar customers and can't wait to share them at SXSW. You'll have plenty of opportunities to hear them through the myriad of events we're involved with.
How's this for a SXSW SCHEDULE:
I'll be getting in on Friday (@nicolejordan) so give me a shot (I'd meant to type "shout" but that works too) if you want to connect.  Brock (@brocksteady) and Michael (@msfd) get in Sunday the 14th for the first of our official events, TECH Cocktail where we'll be demo'ing the Mobile Roadie platform and apps as one of the Microsoft Bizspark Accelerator finalists. Come on by and pick up a custom designed, vinyl-inspired shirts.
Monday the 15th you can catch us at Microsoft Bizspark Accelerator stage, where Michael will be presenting at 5:00pm in the social-business category. Later that evening we're co-sponsoring events with TechKaraoke and Katalyst/Foursquare.
On Tuesday the 16th, to close out interactive and ease into music we've partnered up with two epic events: theMIX agency's #theparty and (mt) official SXSW closing party.
If you're hitting up music, join our team along with Topspin Media, All Access Today and PIAS on Thursday, March 18th at The Belmont from 7:00-10:00pm.
We're also proud to announce that we're the official app and co-sponsors for two must-attend showcases at SXSW Music: Levi's Fader Fort and Ninjatune.
It's going to be a packed schedule between the sessions, meetings, our events, and all the others we attend along the way. But we've got a lot to say and can't wait to get started.  See you soon!
Doh! How could I forget this extremely important detail about our involvement at SXSW?  We are very proud sponsors of fellow Angelenos, and kindred start-up spirits, TechZulu.  They'll be camped out at the Social Media Clubhouse most the time but if you're lucky you might catch 'em around the show or at any of our events!