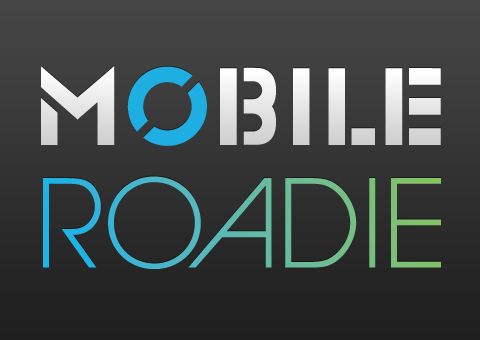 It seems that everyone is going mobile these days, as more and more business owners realize that is where their customers are at. When Mobile Roadie started out, we were focused on the music industry and what we could offer them in terms of a mobile application platform.  At the time, we were limited to iPhone apps.  Today, Mobile Roadie continues to expand our platform beyond the iPhone as well as beyond the music industry.  From conference and event apps to book authors, we continue to offer what we think is the most flexible mobile CMS platform available.
Now, we've found another industry that has taken the mobile market to heart and is quickly adapting their marketing strategies to reach their customers in the mobile marketplace: wineries.  Two such recent entries into the mobile arena which utilize the Mobile Roadie CMS are V. Sattui Winery and Benziger Family Winery, both located in sunny California. As you will see in the pictures below, each winery brings its own unique flair and ambiance to their app, thanks to our extremely customizable CMS.  After each set of pictures, you'll see for yourself what the wineries have to say in recent press releases about how they are using the apps and why they chose Mobile Roadie.
V. Sattui Winery
"We used Mobile Roadie at the recommendation of Chris Oggenfuss of Oggenfuss Wine Marketing," adds Tom Davies, the winery's President. "This app is a tool to make our wines more accessible to consumers. This is just going to be one more way for V. Sattui Winery's customers to connect with us. It's important for us to continue to be on the cutting edge of all the latest mobile media and social media trends. Whether it's clicking onto the shopping page or viewing videos or linking to information or buying tickets for events at the winery, this app makes it easy," Davies said.
"This app has amazing functionality and seamlessly integrates with social media tools such as YouTube, Facebook and Twitter," explains social media consultant Chris Oggenfuss. "By using push notification, Sattui can augment an opt-in marketing campaign and target customers geo-specifically. Essentially this app provides a mobile platform for e-commerce and a branded experience.
Benziger Family Winery
"In the same way we combine innovation, creativity and quality in our wines, we want to carry this over to technology," explained Benziger Family Winery's Vice President of Marketing, Mark Marinozzi. "To be on the upside of the technology upsurge and improve communication with our loyal customers, while also continuing to promote and improve this industry is a priority for Benziger Family Winery."
The App is powered by Mobile Roadie, the leading self-service App platform company. With a user-friendly and customizable platform, Mobile Roadie provides an easily updated content management system, allowing the winery to update all content in real-time. This function is essential for Benziger Family Winery App administrators to keep App users frequently updated.
So, you still don't think your industry needs an app? Why don't you get in touch with us and see what we can do for your vertical!