We're Hiring: Senior PHP/CSS Dev, Senior Designer & Communications Manager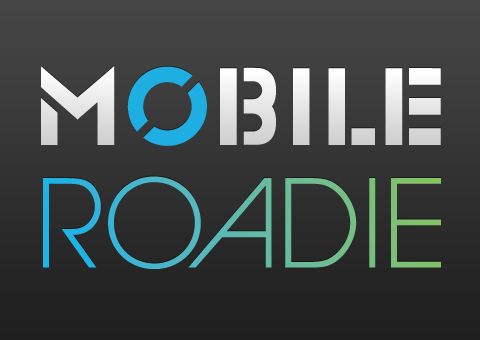 Mobile Roadie is a fast growing LA start-up focused on providing the industry's best self-service platform to let anyone build and maintain their own iPhone or Android App in minutes (Blackberry and iPad coming soon.) Leading verticals include: music, authors, churches, hotels, conferences, wineries and athletes. Some prominent apps we power include: Madonna, Taylor Swift, Ashton Kutcher, Fader and Random House, with many A-list apps soon to launch.
Two areas we're focused on staffing are dev and marketing. Think you've got what it takes to join in on the fun?
Communications Manager
(No recruiters or international candidates, pleasAnde. only apply if you're local (or willing to relocate on your dime – we are a start-up after all.)
——–
Senior PHP/CSS Developer
We are looking for a senior developer to join our small and growing team. We're looking for 3+ years experience in:
PHP HTML/CSS
MVC Frameworks (Cake, Code Igniter)
XML / REST Services Object Oriented Programming Apache 2 MySql
Please only apply if: 1. You're based in Los Angeles, CA. 2. You have an eye for detail and great communication skills. 3. You're available immediately.
Send your resume and relevant experience to devjob1009@mobileroadie.com.
——–
Senior Designer
We are looking for a senior designer to join our quickly growing team. Skills we're looking for:
Talent to design beautiful UI on web and mobile
Great sense of UI design and flow
Ability to scale designs to small screens (mobile) and larger screens (iPad)
Great team player and ability to interact directly with customers
You will be responsible for creating new pages on mobileroadie.com and new iPhone/iPad/Android views within Mobile Roadie apps. You will work closely with our creative director and CTO.
Send your portfolio and resume to designjob@mobileroadie.com.
——–
Communications Manager
The company is full of passionate hard-workers who are focused on building the best product in the industry. Our partners and customers love working with us and praise the quality of our platform. We're looking for a total rockstar that's excited about using technology to help any brand communicate with their audience. Given that we already have more than 400 customers, there's a wealth of material for a communications manager to work with. And, because this is a brand new position, you have the opportunity to build and define the communications program from the ground up. If you've been looking for new challenges that will allow you to spread your wings – then Mobile Roadie might be for you.
Basic requirements:
• At least 5-7 years experience. Bonus points for agency and corporate experience
• A geek love for technology
• Experience working with C-level execs
• Creative multi-tasker with strong communication and project management skills
• A solid understanding, and experience with, creating and executing integrated communications programs. • An interest in media relations • Excellent organizational and interpersonal skills
• Superior writing skills, articulate speaker and presenter • Strong instincts for spotting emerging trends and proven track record of incorporating into strategy and executing cross-platform
Responsibilities include:
• The manager will develop and drive long and short-term communications programs and campaigns
• Identify and direct thought leadership • Develop press materials (releases, pitches, award or speaker submissions, update collateral, website, etc.)
• Direct editorial of corporate blog; work with staff writer to ensure consistent news regarding product features/development, customer and partner profiles and industry commentary
• Oversee social media efforts
• Work with customers around promotion of app launches
• Work with creative director and developer time regarding product launches and upgrades
• Manage event calendar; coordinate logistics for on-site support and/or speaking opportunities
• Manage media relations, analyst and influencer relations – including tours
• Select travel to support events
You can check out our live app gallery here: http://road.ie
Watch a video about us here: http://mobileroadie.com/video
And get a general feel for our company here: http://mobileroadie.com/blog
Interested? Send your resume and relevant experience to prjobs@mobileroadie.com.