Announcing the @DJShadow App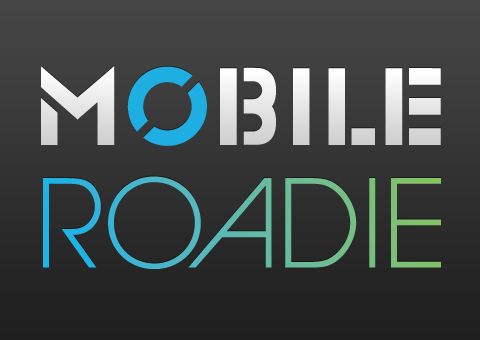 Joshua Paul Davis, otherwise known as DJ Shadow, has been at the forefront of instrumental hip hop and turntable sampling since the early 90s. His first full-length album, Endtroducing, was hailed by the Guinness Book of World Records as the first completely sampled album. His work is exceptionally varied, featuring elements of funk, rock, hip hop, ambient, jazz and soul; all from his collection of over 60k album titles. The Mobile Roadie staff is a big fan of his work, and we're proud to be able to present his work in a mobile platform supported by our very own CMS. In addition to being the first app to use our new API, the DJ Shadow app is also the first to use Soundcloud integration and custom theme. It's perfect timing too, with a tour coming up in just a few days and brand new website that just launched today.
I recently had a chance to catch up with Michael Fiebach from Reconstruction Productions, who is the project, marketing and merchandise manager for DJ Shadow. We had a great discussion about the new Official DJ Shadow app and what the future plans are for this new mobile tool.
First, I asked Michael why they decided to get a mobile app and what he thought it brought to their business model. Among the reasons he mentioned is the fact that it's another important way to build the fan base. They already have a huge email list and a website that gets good traffic, along with an online store. Push notifications are also important to the team, because it represents a new type of email list, to push information out to the fan base. They know it's important if you have your own business, to have an app. As Michael said, a mobile app is like the new website. Every business these days has a website, and within 3-5 years he believes it will be the same way with mobile apps.
The app contains streaming bonus tracks, but in addition it features the Shadow radio show within the app. These are hour-long radio sets of DJ Shadow mixing unique and obscure music. The app currently has six shows listed, so there is already over six hours of music on the app, with plans to continue updating these sets moving forward.
The team's promotion of the app thus far has been interesting and unique. In addition to promoting the app via the website, DJ Shadow plans to utilize a visual screen during his shows to engage the audience and encourage people to download the app and to share photos of the event they are attending. It also promotes the DJ Shadow website, so those without an app can participate. Then the app syncs the content between the app and the website, so people can access it using either method.
As for why they decided to go with Mobile Roadie, it was access to the API that made the deal. The new API allows them to engage fans, show comments and sync everything to the website, which helps drive people to the site. Michael indicated that they couldn't find another company that had a system in place that was as easy as Mobile Roadie. For them, consolidation of these points was key.
The show pages that sync with the Mobile Roadie API can all be viewed at djshadow.com/tour (click on a corresponding show link to see that show's page, which utilizes the MoRo API). Notice you can check in, comment and add photos from a show; all of this content is shown in the app and at the djshadow.com show page.
After our conversation about the DJ Shadow app, I asked Michael what he thought about Mobile Roadie's services. Here's what he had to say:
"I think MoRo is a great company and that they offer anything anyone would need in terms of mobile apps. They have great plans for the future and plans to engage customers and I'm really looking forward to working with them as this market expands and evolves. I encourage anyone looking to get a mobile app to check out Mobile Roadie and if you like good music, download the DJ Shadow app."
You can download the DJ Shadow app here: http://road.ie/dj-shadow