Media Temple iPad Contest Promotes New Community App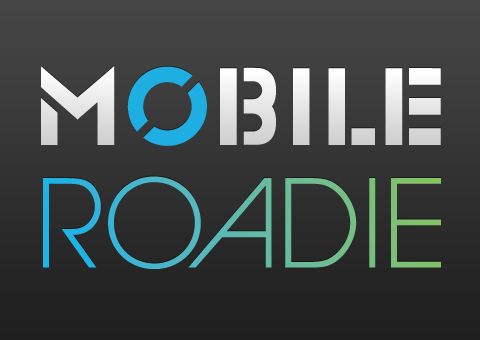 Do you know Media Temple?  Maybe you've seen this – (mt) – on one or two wristbands at any of the 20-30 events they host a year.  Or maybe you own one of the 600,000 domains they manage, making them one of the top 25 hosting companies in U.S. and top 50 in the world.  Whatever the case, (mt) has quite the client roster and fan base.
The (mt) Community app went live recently and to promote it they're holding a contest (ends tomorrow!) to win a year of hosting or an iPad or iPhone 3GS.  Here's how to enter (full details on their blog):

1. Download the (mt) Community app on your iPhone or iPad.
2. Go to the "Feedback" area in the app (via the 'more' tab).
3. Leave a comment letting them know what you think of the app . You'll need to login via your Twitter or Facebook account.
We love the creative approach they're taking to promote their app and get their audience engaged straight away.  We caught up with Ryan Goodman (@ryangoodman), brand manager at (mt), to learn more.
(mt) has a history of being a first mover with technology, especially mobile.  They were the first hosting company to build a dedicated web app tailored to the iPhone upon first release and they're one of the first to have a native app to communicate with customers and that offers capabilities to manage their hosting accounts, get support and buy domain names through the (mt) AccountCenter.
When we asked him why they decided to build a native iPhone app Ryan told us they saw it as a useful way to get customers engaged in a different channel and have a presence in app store.
"We're a very open company in terms of communication which is why we decided to initially focus the app on our community to give them a way to keep up with everything we're doing in one place."
I don't know if you know any (mt) customers but they tend to be a rowdy and fun bunch.  Ryan said that their customers range across verticals and in size but they've always paid close attention to the creative community since day one.
"We get a lot of support from the creatives (designers, artists, developers, media, music.)  There are a lot of designers who were fans of our company and service when they were young (company was founded in 1998) and have since become creative directors and decision makers. We've also seen the developer crowd increase a lot."
The app has only been out about a week and already it's had well over 1,000 downloads.  And people are using it too.
"Initially we weren't sure how people would use the fan wall but it's been really cool.  We're seeing people post questions and users answering and helping one another."
Want to see it for yourself?  Get it!
You can find them on Twitter: @mediatemple and the ole Facebook.

Ryan also mentioned they have a staff of people available 24/7 that is dedicated to responding to every Twitter mention…must be in part why they get so much praise for their customer service…