Mobile Roadie Partners with R04R for Church Apps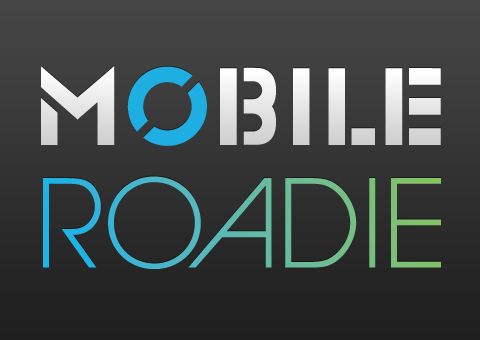 Mobile Roadie is once again proud to announce a partnership, this time with R04R, a company focusing on faith-based apps for churches and other congregations of faith. With over a decade of pastoring youth in one of the largest churches in America, R04R CEO Matt McKee has a burden to get a message out using the best means available. Looking at the upcoming generation of church-goers and the drive of technology, Matt decided that mobile devices were a key to leveraging technology to reach this group.
However, as it often happens in business ventures, the first attempt was a bust. The idea was to use content from a large Christian publisher and make it into an app, but the project never really got off the ground. Still, Matt knew there was something in the usability of mobile phones that would get the message out.  Finally, it all came together with Mobile Roadie's API and the church marketplace, which seemed ripe to move forward.
The company launched their services at a church conference in April of this year, and they have already picked up over 20 customers, which another dozen or so inquiries looking into the options available. The service is now reaching out to nine different states, spanning the country from New York to California.
Most of R04R's customers so far are churches that are using a mobile app to reach the adults and special groups within the church. There are currently no youth oriented apps, but hopefully that will change. Matt says that most pastors see a mobile app as an extension of who they are, rather than a separate website or media outlet. It enables churches to bring their Twitter, Facebook, YouTube and other online activity together into one place, and make it accessible on a mobile platform.
Going forward, their goal is two-fold.  First and foremost, they want to get as many churches involved as they can in using this new technology to promote their message.  Secondly, they are reaching out to other companies that already service churches and are working with their developers to be able to integrate with the Mobile Roadie platform.
When asked why he decided to go with Mobile Roadie, it was pretty cut and dried…
When I looked at all the other platforms out there, they were the best. The depth of their CMS and how fast they were rolling out to other mobile platforms such as Android –  that's why we went with them. We want to be associated with the best mobile developers in the business.
R04R was created with a very simple mission, and that's to see as much faith-based content on mobile platforms as possible. We say faith-based and not christian because we believe that there are other faiths out there with a message that should be heard. And that's our motto, "You will be heard." – Matt McKee, CEO, R04R