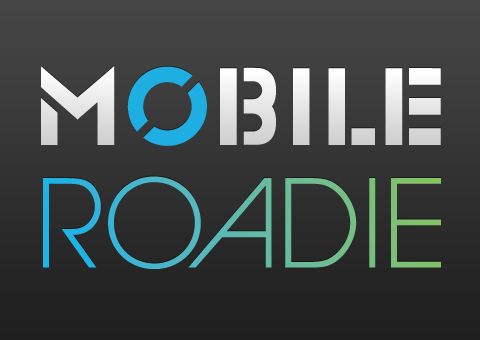 Each week the number of Mobile Roadie-powered apps continues to grow, and with that growth comes continued diversity. In the last two weeks alone we've seen apps created to help users find parties, locate cool destinations within a particular city and share their experiences, and a girls' gaming portal. But it's not all fun and games. We've also seen apps designed particularly for a professional group, as well as a medical association's upcoming event. Check out these unique apps below, and think about what a Mobile Roadie powered app could do for your city, group or business!
SevenVenues: This app is all about the city of Norfolk, Virginia. Released on June 7, this app allows visitors to find shows for Chrysler Hall, Harbor Park, Attucks Theatre, Harrison Opera House, Wells Theatre, The Scope, and the Prism Theatre at The Scope Arena. In addition, app users can get concert updates and discount tickets to events as well.  It's a must-have app if you're planning a recreational trip in Norfolk.
Dowload the SevenVenues app here: http://road.ie/sevenvenues
Sydney Party: Sydney Party is all about, you guessed it, Sydney, Australia. This one isn't from the chamber of commerce though, and is actually a crowd-sourced app where users can provide feedback and ratings for clubs and party locations listed. Stay up-to-date with all the happening things around Sydney.  If you plan on partying in Sydney, this seems like the app to have.
Download the Sydney Party app here: http://road.ie/sydney-party
iShade: This mobile app ties in with the iShade website, providing a new community model for the accounting profession. iShade is a business networking web portal developed exclusively for the accounting industry where you can build and manage your online identity as a CPA or Chartered Accountant. If you are an accountant, this specialized app and community is just for you. I think this is a great example of the range of diversity from which mobile apps can be utilized.
Download the iShade app here: http://road.ie/ishade
GirlGamer: Well, the title says it all. Girl gamers rejoice! This site (and app) are all for you. The site features news, reviews, profiles, forums, blogs for female gamers, and the app allows users to keep in touch with the blog and the latest videos, editorial, live casts, and giveaways. I have a few female friends who will probably be interested in this one!
Download the GirlGamer app here: http://road.ie/girlgamer
ADA: As a newly-diagnosed diabetic myself, this app was of particular interest to me. However, it's not about information for the general public, but rather it's going to feature information from and about the American Diabetes Association 70th Scientific Sessions taking place June 25 – 29, 2010, in sunny Orlando, Florida, at the Orange County Convention Center (West Building).  Bottom line here is that if you are a diabetic professional involved in research or care, this app is for you.  This is another one that falls under the category of an event app, yet the target user is much different than we've seen in general for other event apps. I think this shows the continued expansion of app adoption in the fields of professionals.
You can download the ADA app here: http://road.ie/ada