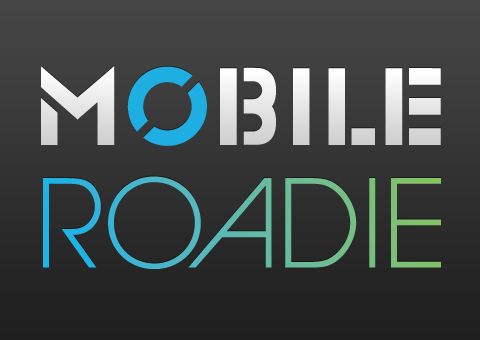 The new iPhone 4 was officially announced at the WWDC 2010 earlier this week by Steve Jobs during his keynote speech.  Here are some of the highlights of the new iPhone 4 features and what they mean for Mobile Roadie, and more importantly, you, our customers.
First, Steve addressed a common misconception that has been bantered around lately, in terms of market segmentation between the iPhone and other mobile smartphones:
"I'd like to give you two pieces of data to help you make your own judgments. The first is a report that just came out from Nielsen: what is the marketshare in the US? RIM is #1 with 35%. iPhone is #2 with 28%, WinMo #3 with 19%, Android 9%. Nielson says iPhone is over 3x that of Android."
He also mentioned that in the US, over 58% of all mobile browser usage takes place on the iPhone.  So if you are looking to hit the ground running with a mobile app, the iPhone is the way to go. And if you want to hit the iPhone and Android platforms at the same time, Mobile Roadie is here for you.
Another key point that Jobs made is that there is a huge ecosystem of current users out there, ready for your mobile app.  In fact, there are already 100 million iOS devices out in the hands of consumers, representing a great opportunity for anyone who is pushing a mobile app on the Apple platform.
One feature we're really excited about here is the new screen resolution of the iPhone 4:  960 x 640 at 326dpi, which represents 78% of what the iPad offers, right in the palm of your hand.  Steve Jobs compared this to the human eye's ability to perceive pixels, called retina display.  According to Jobs, the human eye can only "see" around 300dpi at 10-12 inches away.  In essence, this means the display on the new iPhone is as crisp and clear as the human eye can see.  This means your apps will significantly improve in visual quality.  This will have a big impact on our customers who utilize the picture and video sharing features within our CMS, such as photographers, artists, and filmmakers. The bottom line is that graphics will look incredible; basically like a magazine picture (same resolution).
When you couple this new display resolution with the sheer upgrade in power behind the iPhone 4, the results are going to be amazing.  The new processor used in the iPhone 4 is a 1 GHz chipset with 512 MB of RAM on board. Compared to the iPhone 3GS with its 600 MHz and 250 MB of RAM, this represents almost a double in computing power. This should equate to a significant increase in speed, as well as powering the multitasking capabilities of the iOS 4 operating system.  You thought 3G was fast? Wait until you see this bad boy in action.
The bottom line for you, our customer, is that the iPhone 4 will showcase your business in a better way than ever before, opening up opportunities for better quality video and photos as well as faster load times and multitasking your app in the background.  Of course, we're already working on enhancing key UI elements to take advantage of the increased pixel count. At Mobile Roadie, we're a design-focused platform, and will take full advantage of the retina display to make a visual impact.
We'll be here all the way to support your app and your business into the next iPhone revolution.
(Note: While the iPhone itself was the bulk of the presentation at WWDC, there were aspects of the iOS 4 discussed as well. You can check out our post on the new iPhone operating system here.)