Announcing Mobile Roadie 3.0 and Pro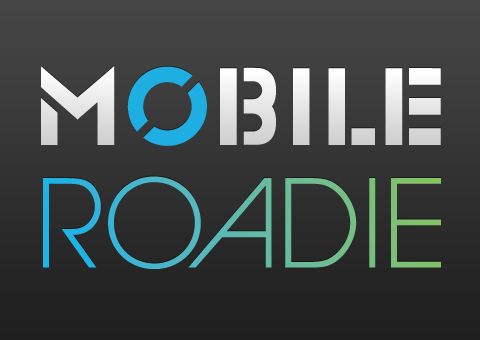 We've been working hard to get things ready, and the day has finally arrived! Mobile Roadie 3.0 is ready to roll out, and we've got some big surprises that will give our customers unparalleled creative control of their apps. So, hold on to your seats and let's walk through the changes in this upgrade.
First, we've expanded our product offering from one CMS package to three. Now our customers will be able to choose their level of customization from Mobile Roadie CORE, PLUS, and PRO. We'll talk about these in a minute, but first, let's take a look at the system-wide features being rolled out with the free 3.0 upgrade:
*The Fan Wall has been updated with more location-based features.
*All apps are being upgraded to have Push Notifications.
*The Favorites feature is being added so app users can bookmark their favorite app content.
*A new Top Users section has been added to give a 'gaming' incentive for interaction within the app.
*iOS 4 support has been added for multitasking, background audio, and retina-display graphics, and more.
*iPod integration allows users to access music they already own from their audio library, providing a better quality experience.
*RSVPs for shows and events are now synced to the user's calendar.
*International language support now includes Dutch, Russian, Turkish, Chinese (Simplified), and Korean.
Now for the main event! We're proud to announce our new Pro service today. It's been just over a year since Mobile Roadie launched, providing you with a content management system to produce customizable apps, first on the iPhone and then the Android platform. Now, we're taking things to the next level.
Mobile Roadie Pro gives users the ability to fully customize the menu layout, colors, buttons, and fonts. The new CMS also supports multiple content categories, global search, and new landscape views. The apps pictured above are three examples that have been built on the Mobile Roadie Pro platform, taking advantage of the latest features.
The FADER is offering exclusive content to users who download their app. What users get, however, is a customized experience that utilizes our Pro features to meet FADER's strict design requirements. You can download the FADER app at http://road.ie/the-fader.
The second example is the Ninja Tune app. Ninja Tune uses the new Pro CMS to feature profiles on all 90 of their musical artists, both new and old. In addition, users can see photos, stream video, buy tracks and concert tickets – all within the app. You can download the Ninja Tune app at http://road.ie/ninja-tune.
The last example of an app built using the new Pro service is the Wynn Las Vegas app. Users can make reservations, check out the restaurant menu, and even reserve a table for two. But why stop there? The app also features information about the nightlife, shopping, and entertainment in and around the hotel. The Wynn Las Vegas app can be downloaded at http://road.ie/wynn.
Our CEO, Michael Schneider, puts Pro into the perspective of our customers:
"In 2009 we launched the first self-service platform to create mobile apps, and today we are taking that a step further with deeper customization and content options.  With Pro, brands have complete control and can include as much content as they wish, all within the same easy-to-use interface that they've come to expect from Mobile Roadie."
Last but certainly not least, we're excited to launch our Partners Page, where you can check out all of our partners, whose products enhance your Mobile Roadie App. Our latest partners include Daily Motion for video and SoundCloud for audio. You can visit the partners page at http://mobileroadie.com/home/partners.
So what are you waiting for?