Comedy Apps Deliver Laughs and Customers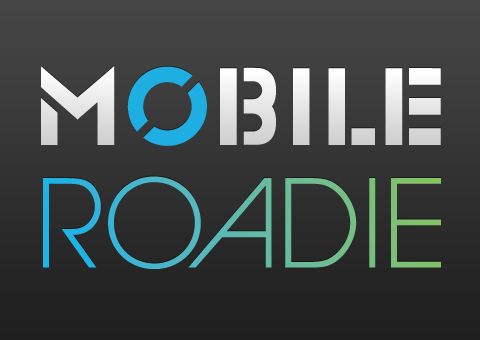 We've started taking a look at various business models that are using mobile apps to reach their customers and generate new business, such as photography apps. Today we want to take a look at what a mobile app can do for comedians and comedy clubs. So let's start off by taking a look at one of today's hottest comedians and his app on the Mobile Roadie platform.
Jamie Kennedy is a comedian and actor who rose to stardom in the 1990s in the Scream series of horror films, playing the role of Randy Meeks, the video store hero. He garnered his own stand up comedy reality show on the WB Network from 2002-2004, called The Jamie Kennedy Experiment. More recently he has starred in the CBS series Ghost Whisperer, as well as lending his voice to FOX's animated comedy, The Cleveland Show. Now you can catch more of Kennedy's comedy action on his official iPhone app.
Download the Jamie Kennedy app here: http://road.ie/jamie-kennedy
The Laughter Lounge is one of Ireland's premiere comedy clubs, with four venues: Dublin, Belfast, Galway and Waterford. The original location opened their doors in 1997 and quickly became one of the most popular comedy venues in the country. Their iPhone app allows them to post full details on forthcoming shows, videos, news, photos and it is where they also post all of their best ticket deals. If you're in Ireland or planning a trip there soon, this app is a must-have for entertainment while you're there.
Download the Laughter Lounge app here: http://road.ie/laughter-lounge
The Sin City Comedy Show is one of Las Vegas' most highly acclaimed attractions, creating a mixture of burlesque dance and comedy, keeping audiences entertained. The venue has a rotating lineup of nationally known comics perform each night, with stars of Comedy Central, Letterman, The Tonight Show, VH1, HBO, and from famous comedy clubs around the country. The Sin City Comedy Show is produced by Emmy award winner John Padon. Now, with the iPhone app, they are sharing videos of these great comedians on Apple's mobile devices.
Download the Sin City Comedy app here: http://road.ie/sin-city
Still don't think a mobile app is right for your business model? Why don't you take a tour of Mobile Roadie, then give us a call. Let's see what we can do for you!