3 Apps, One Purpose: to Promote and Connect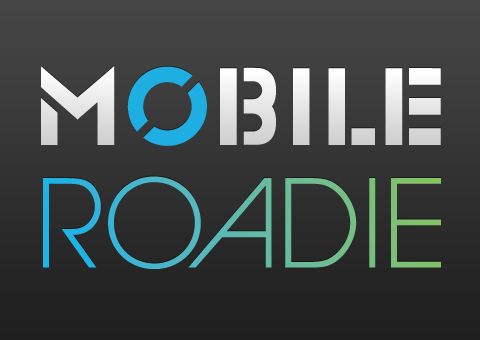 Sometimes a group of apps attracts our attention, not necessarily because of the content of the app itself, but because of the way the app is being used. With that in mind, let's take a look at three apps that were recently released which share one purpose: to promote and connect.
John Lennon Educational Tour Bus
The John Lennon Educational Tour Bus is a non-profit 501(c)(3) mobile audio and HD video recording and production facility. Since 1988, the Bus has provided free hands-on programs to hundreds of high schools, colleges, Boys and Girls Clubs, and more. The Lennon Bus encourages students to play music, write songs, engineer recording sessions, and produce video projects. With the app you can get the latest news, tour dates, videos, and photos from the Lennon Bus straight to your mobile device! Keep up to date with all the happenings on board the JLETB and be the first to hear about exclusive contests featuring opportunities to join the Bus as well as amazing prizes from Lennon Bus sponsors.
You can download the JLETB app at http://road.ie/lennon-bus.
TWiSM
Covering the social media revolution driven by leading products such as Twitter, Facebook and Foursquare, This Week in Social Media delivers news and information in a fast and funny manner. Other regular features include games, competitions, debates on hot button issues and "Great Moments in Social Media," highlighting the best and worst behavior on all your favorite social networks. With this app you get access to all show materials includes videos, tweets, blog posts and live streams. You can also receive show alerts via push notifications so you never miss an episode.
You can download the TWiSM app at http://road.ie/twism.
Samuel Gordon Jewelers
Samuel Gordon Jewelers is a fourth generation, family owned jewelry store in Oklahoma City founded in 1904. Daniel Gordon, the company's President, has created over 20 online profiles for the company, including YouTube, Facebook, Twitter, and more. The release of this app takes the Jewelers into yet another new media marketplace: the mobile market. Not only is the company's first app, it is also the first jewelry app for Mobile Roadie as well! While the app is in the very beginning stages, it currently provides a picture catalog showcasing the store's offerings as well as videos and information about the store.
You can download the Samuel Gordon Jewelers app at http://road.ie/samuelgordon.
The bottom line is that, although these apps all come from different business sectors (education, social media and retail), they all are utilizing MoRo and the explosion of mobile app users to advance their causes. Each app has its own unique features, and yet they are all promoting their product or service and connecting with the customer in a new and significant way. The future of customer interaction is in mobile, and it has already begun.