Mobile Roadie and Songkick Announce Partnership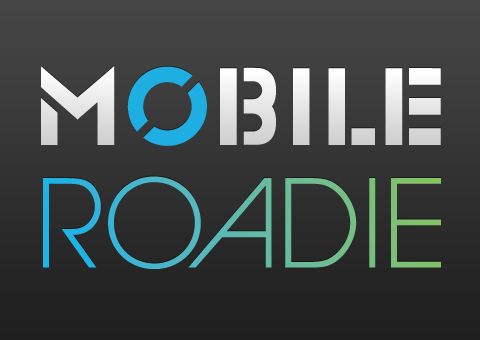 Quickly import concert information into mobile apps
LOS ANGELES – September 24, 2010 – Mobile Roadie and Songkick announced a partnership today that allows integration of upcoming concert listings into Mobile Roadie's content management system.  Now, when a client is building their own iPhone or Android app with Mobile Roadie, they will have the option to import their concert schedule via Songkick with a click of a button.  The integration is available immediately and at no extra charge.
"This integration will be very important to all of our music artist and event oriented clients," said Michael Schneider, Mobile Roadie's CEO.  "Imagine entering your name, clicking a button and having your entire tour schedule import automatically into your app.  This is a natural extension of our strategy to enhance the user experience and save our clients hours of manual input."
"Mobile Roadie is a valuable solution for artists and fans who want to stay connected to one another, wherever they are," said Ian Hogarth, CEO and co-founder of Songkick. "By automatically publishing concert listings and ticket links to Mobile Roadie apps, Songkick makes it easy for fans to find their favorite artists' concerts, and reduce the burden on artists to update their concert listings in multiple locations."
As the largest self service mobile app platform, Mobile Roadie is leading the market with its build-once, deploy everywhere technology. After it's initial debut in April of 2009 with only a handful of apps, Mobile Roadie now has nearly 1,000 live apps in the Apple App Store and Google Android Market including major clients like Taylor Swift, Drake, Madonna, Linkin Park, the Miami Dolphins and The Wynn Las Vegas. Mobile Roadie's quickly growing staff is headquartered in Los Angeles, with additional offices in London and Tokyo. Find our more at www.mobileroadie.com.
Songkick is the home for live music on the web. Fans can track their favorite artists so they never miss them live. With over 120,000 upcoming listings, Songkick is the world's most comprehensive database of concerts, collecting festival and concert information from over 100 different ticket vendors in 60 countries.  Songkick has become the most trafficked live music site after Livenation.com. Songkick allows each music fan to track their favorite artists, discover upcoming concerts, find the cheapest tickets and let friends know which shows they are attending. Fans can also use Songkick to share their concert experiences with the world by uploading photos, setlists, and reviews from past concerts. Songkick helps fans find concerts wherever they consume music online, by syndicating its database of concert information to a network of partners that include YouTube, Vevo and The Hype Machine through an open API. Songkick is backed by Index Ventures as well as angel investors from the technology and music industry. Check out www.songkick.com for more info.
Press Contacts:
Rob Swope
Mobile Roadie
315.416.3319
rob@mobileroadie.com
Caren Kelleher
Songkick
404.309.0289
ck@songkick.com