Mobile Roadie + Apple = Simple yet Powerful Apps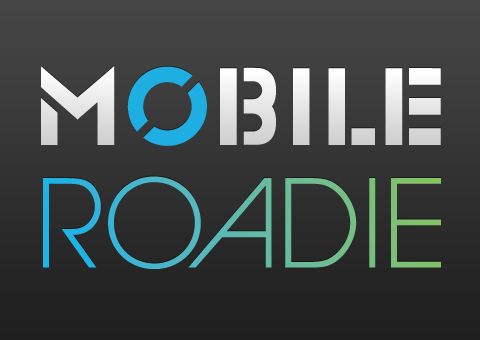 When Apple first launched its App Store in June 2008, the push was for quantity. In just a few months, the store's selections exploded, featuring over 100k apps by the end of 2009. With its overwhelming popularity, and the paralleled success of both the iPhone and iPod Touch came the inevitable low quality wave. Most of these apps were created with templates to get them up and running quickly, primarily with RSS feeds, blogs and other standard web content. Many development companies and freelancers began to appear, taking advantage of the template concept to offer apps at lower prices to unwary customers.
Several months ago we reported that Apple was in the process of cracking down on "cookie cutter" apps in the App Store. That process continues, with apps being pulled or rejected for using standardized templates. With the approval process becoming more streamlined and strict on Apple's end, many of these apps no longer make it to the store in the first place. Apps are dropping like flies and companies are shutting down or suspending their operations left and right. While there are no hard figures on the actual number that have been pulled, or definite reasons why they are pulled, this issue continues to strike a chord with developers. Just last week Apple released a statement responding to that community: "We are relaxing all restrictions on the development tools used to create iOS apps…in addition we are publishing the App Store Review Guidelines, to help developers understand how we review submitted apps." Click here to check out the review guidelines.
Either way, Mobile Roadie's ongoing relationship with Apple has continued to keep clients confident. "While we may provide a platform that allows anyone to build and manage iPhone apps from a central template, it's a highly customizable template that our clients can count on," said Rob Swope, Communications Manager of Mobile Roadie. "You can rename and reorder sections, upload custom graphics, media, and other content, or have our design team build a theme for you. Also, top-notch partnerships with companies like Brightcove, Soundcloud, Topspin and Ustream, assures that the content we do allow in our apps will be of the best quality. In addition, our advanced API and the ability to bake in custom features from outside developers create exciting possibilities for the builder and a positive experience for the user."
With that said, a long list of updates will be released by the end of October, and along with it, the bottom line becomes that much clearer: Mobile Roadie apps are simple at their core, but powerful when customized, just the way Apple likes it.  It's no surprise that some of the most successful brands and individuals in the world trust Mobile Roadie.  So stop thinking about building a mobile app and join Madonna, Taylor Swift, The Wynn Las Vegas, The Miami Dolphins and Drake, on your own quest for a mobile experience.  It won't be too long until you have some "mobile roadies" of your own, downloading your app all over the world!