Where in the World is Mobile Roadie?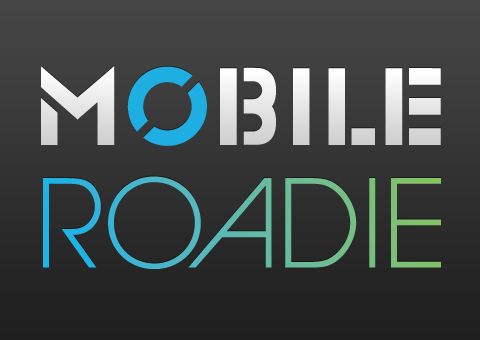 Mobile Roadie has been growing by leaps and bounds, not only in our European market, but also at home as well. The best news is that we are going with the flow and have no intention of slowing things down. In fact. we are working towards becoming more vertical in our approach to marketing our services. No matter what business sector you are working with, chances are that our customizable platform can be used by you. We've got apps for athletes & sports teams, authors & writers, education & schools, movies & TV, and celebrities, just to name a few. You'll see this commitment to vertical development reflected in our schedule over the next few weeks. If you plan on attending one or more of these events, be sure and look us up!
Sept. 22nd: Verizon Developer's Conference (Las Vegas, NV)
Join Brock Batten, Mobile Roadie's Creative Director, at this year's Verizon Developer's Conference. He will be speaking at a Brand Enablers workshop on Wednesday at 10:45 a.m. The conference features two full tracks of sessions to help accelerate app development and expand marketing opportunities. Each day will feature some hands-on sessions that introduce everything from Verizon's latest API's and developer enablers to content programming methods.
Sept. 24th: Social Media Week (Los Angeles, CA)
Social Media Week kicked off yesterday with events being hosted in five different locations worldwide, including our very own Los Angeles. Designed as a global platform to connect people into the conversation and trend that is social media, there are dozens of free events being hosted at locations all over LA this week. You can meet up with Rob Swope, Mobile Roadie's Communications Manager, on Friday the 24th, at many of the events throughout the day. In addition to the days events, Rob will be attending the Closing Night festivities recognizing Mobile Roadie as a worldwide technology partner. Even if you can't attend these events in one of the host cities, you can still download the free SMW app here.
Sept. 27th: Devcon (San Francisco, CA)
The BlackBerry Devcon is the premiere annual event for BlackBerry developers around the world. You will find not only developers, but also BlackBerry experts, RIM partners and our own Arthur Jinian, Senior Developer for Mobile Roadie. Arthur will be there to further our knowledge of BlackBerry as we build toward a future, full platform release. Learn about the new BlackBerry 6 platform as well as Super Apps, generating revenue and profit and new web-based tools that can help you get started in the world of successful BlackBerry apps.
Oct. 6th: Mipcom (Cannes, France)
MIPCOM is the world's leading content market for creating, co-producing, buying, selling, financing and distributing entertainment across all platforms. Join Mobile Roadie's CEO Michael Schneider as he attends this year's event. At 5:30 p.m., Michael will be part of a Superpanel entitled: "Can Rich Media Apps Generate Significant Digital Revenue?" Even if you can't be there in person, you can still keep up with the latest official news, photos, and videos by downloading the MIPCOM app.
Oct. 5th: Billboard Music App Summit (San Francisco, CA)
Join Rob Swope as he attends the Mobile Entertainment Live: The Music App Summit and meet the key players that are revolutionizing mobile music apps for today's leading smartphones. This event is the place to discover new companies, technologies and apps that are setting the bar for mobile music success, not to mention the first ever awards reception solely focused on mobile music applications.
Oct. 7-8th: Perfect Business Summit (Las Vegas, NV)
Join Michael Schneider on Friday at 12:30 p.m. during the Internet and Software Track as he gives a presentation entitled "The Future of Mobile Apps." During this presentation, he will outline the trends in mobile and apps, then explore what the future has in store. He will also demonstrate a number of ideas on how mobile apps can be used to grow your business and affordable solutions to creating your own app. Whether you are a Mobile Roadie customer or just looking into the idea of getting an app for your business, this is one you won't want to miss.
Oct. 14-17th: Blogworld New Media Expo (Las Vegas, NV)
BlogWorld New Media Expo is a forum for members of both new and traditional media where you can learn about content creation, distribution and monetization, and discover the current tools being used by the most successful bloggers, podcasters, and other new media pros. Both Michael Schneider and Rob Swope will be in attendance during this event. So, come on out and network with our team.
Nov. 4-7th: Taxi Road Rally (Los Angeles, CA)
Never content to rest on his laurels, Rob Swope will be leading 2 classes (TBA) on how to manage and market your own mobile app at the Taxi Road Rally 2010. Taxi is the world's leading Independent Artist & Repertoire Company, specializing in giving artists, bands, and songwriters real access to the people in the music business who have the power to sign deals. Come join Rob and be a part of this great networking event.