Announcing Mobile Roadie 3.1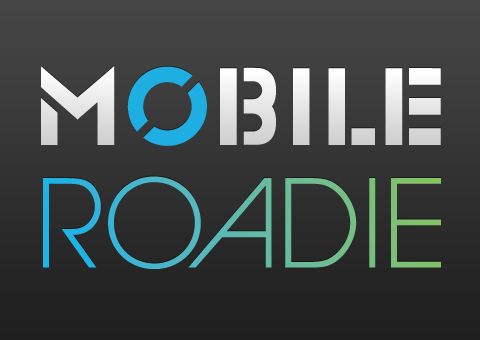 We're proud to announce the latest release of the Mobile Roadie CMS, version 3.1! We've enhanced some features and added new functionality to our already robust CMS. Current apps will be submitted over the next week, with the new functionality being turned on once the app is approved.
The Social Update
One of the biggest things we've done is make the social interaction within the Mobile Roadie platform even better. Users can already sign into Facebook and Twitter and share information back to their networks. But now, each user has their own profile page where they can connect with other users, their network, and even invite friends from their social networks who don't have the app.
In addition, users will now have the capability to direct message each other through the app, and will receive a push notification when this happens. Of course, they do have the option to turn off push notifications if they so choose.
Overall, these changes in the social networking part of our CMS makes your app even more viral than ever before.
New App Sections Available
We've got four new app sections available for you to use in your app, offering you more choices when it comes to connecting with your users.
*Locations View – This new section allows you to plot points, which appear as pins on a Google Map. When a pin is clicked, it reveals a detail view where you can add and share information, photos, etc. This can be used as anything from a "Store Locator" to a "City Guide."
*QR Code Scanner – QR codes are simple bar codes that can be placed almost anywhere and can lead to content that you designate when scanned. Well, now QR codes can now be used for a contest or integrated marketing campaign. For example, you can make certain content on the app only available to those who "find" the QR code on physical merchandise, etc. Get creative and make it fun!
*Foursquare Check-in Integration – If your app revolves around a venue, restaurant, sporting team or event, this section will allow your users to check in to Foursquare directly from your app.
*Restaurant Views – New sections for restaurant apps include menu views, tip calculator, and store locator.
Visual Enhancement for Designers
Updates to the appearance section include more control over the color theme, header images and color of the app. Other enhancements for the visually savvy include:
*"Pull to Refresh"" loader on all sections
*Redesigned Top Users section
*Toggle between cover flow and list views (where appropriate)
*Design enhancements on most detail views, as well as the Events and Fan Wall sections
*Ability for custom fields on email list view
*Banner image for Shows listing
*Icons added to More list
New Technology Partners
Last, but definitely not least, we've added the following video and event partners to add support for your app:
*Vimeo
*Daily Motion
*Livestream
*Songkick
*Eventbrite
*Plancast
As always, we're already hard at work on our next update – including ad integration possibilities and Blackberry native app support. Stay tuned for more exciting details.