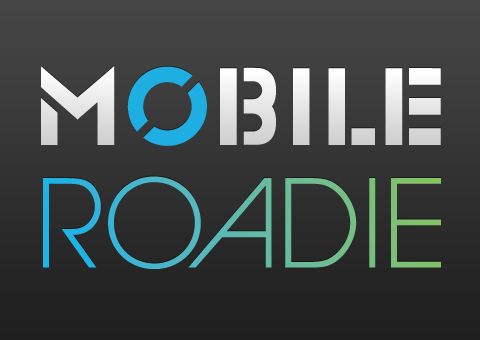 Today marks another milestone for Mobile Roadie, as we announce the launch of our support for the BlackBerry mobile platform. We're very excited to be able to share this news with you as we also announce our very first BlackBerry app for the LeWeb 2010 conference.
Already with a reach of over 3 million users globally, this addition will allow our customers to expand their markets to a third major mobile platform. This makes Mobile Roadie the first self service app provider to support the three dominant U.S. mobile platforms. Next we will be expanding into other mobile and tablet platforms.
Several of our top app users have already launched apps for the BlackBerry using Mobile Roadie. These include Grammy-award winning singer Taylor Swift, the Miami Dolphins, and the Wynn Las Vegas premiere resort and casino. Here's what one of these customers had to say recently about our platform's expansion into the BlackBerry market:
"Fans of every level of devotion are increasingly looking for ways to express their affinity for the Dolphins and to engage with the Miami Dolphins brand, and Mobile Roadie's support for BlackBerry smartphones gives us one more way to reach these fans," said Scott Stone, Senior Director, Internet and Publications, Miami Dolphins. "Because of the ability to engage consumers wherever they might be, we are very optimistic on mobile increasing brand affinity, interacting with fans and eventually, as a monetization engine."
Mobile Roadie is currently available in three editions (Core, Plus and Pro) and integrates with most major publishing platforms, including YouTube, Brightcove, Vimeo, Daily Motion, Soundcloud, Mozes, Flickr, Twitpic, Ustream, Livestream, Topspin Media, Google News, RSS, Twitter, and Facebook. Mobile Roadie supports 11 languages natively and has a presence in 12 countries, including the U.S., Canada, the United Kingdom, France, Spain, Germany, Italy, Turkey, Australia, Japan, Dubai and Israel.
So what does this new BlackBerry support mean for you? Consider these thoughts from Michael Schneider, our CEO:
"Digital marketers are seeing a massive uptick in mobile content consumption, driven in large part by continued consumer adoption of advanced mobile devices that can deliver sophisticated mobile application experiences. These experiences are not limited to brand awareness initiatives – in many cases mobile apps are significant monetization engines for an artist, company or brand. Our extension to BlackBerry smartphones ensures that organizations can easily and quickly extend their digital marketing efforts from the web to all major mobile application platforms."
What are you waiting for? Let us help put your business on the BlackBerry platform.