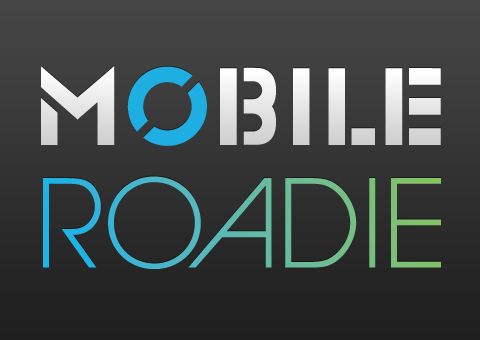 South by Southwest (SXSW), an extravaganza of music, film, and interactive festivals and conferences, will bring together musicians, entrepreneurs, film enthusiasts and tech aficionados from all over the world to Austin, Texas on March 9-18, 2012.
Throughout the 10-day event, thought leaders on Interactive, Film and Music topics will speak on panels pertaining to their expertise. Proposals for PanelPicker topics have been submitted, and now is the time for the community to play a part in choosing which panels will be featured at SXSW 2012!
The panels in the running
We would truly appreciate if you could support us by clicking the "Thumbs Up" icon and, if possible, commenting in the respective places.
The first panel "Badges & Beyond- Gamification and Mobile Apps" is an exploration of badges, leader boards, virtual goods, and everything gamification in mobile apps. Michael Schneider, Mobile Roadie's CEO, will discuss what works, what doesn't and what's next for gamification alongside Nic Adler of The Roxy Theater, Alexander Ljung of SoundCloud, and Troy Carter (Lady Gaga's Manager) of Atom Factory.
The second panel "ATM In Your Pocket- Apps are Driving Real Dollars" features Michael alongside Michael Paull EVP of Global Digital Business at Sony Music Entertainment, Ian Hogarth of Songkick.com, Courtney Holt advisor of News Corp Digital Media, and Aaron Ray (Linkin Park's manager) of The Collective. This music panel will discuss how mobile apps are bringing in dollars for brands and how consumers' purchase behaviors are turning to mobile.
Mobile Roadie's Director of International Sales, Stephen O' Reilly, is also in a heated, interactive panel in the running to be featured at SXSW. "Appmageddon: World's App Making Platforms Face Off," brings together representatives from the world's leading app platforms to discuss the future of mobile. It's a clash of mobile titans, if you will. Stephen will take his place alongside Daniel Odio of Socialize, Inc., Jeff Haynie of Appcelerator, and Adriana Gascoigne of Girls in Tech. This panel is sure to be explosive.
Every vote counts
SXSW states: "Knowing what kinds of topics you [the community] want to hear at the event [SXSW] next March is extremely important to us. Your votes and comments account for about 30% of the decision-making process for any given programming slot."
The input of the SXSW Advisory Board, a group of industry professionals from all over the world, account for 40% of the decision-making process, while the opinions of the SXSW staff make up the remaining 30%.
We think the panels Mobile Roadie is featured in are ones that can't be missed at SXSW next year, and if you agree please help by voting. Voting ends 11:59 CDT on Friday, September 2. Accepted PanelPicker proposals will be announced in mid to late October. Thanks and hope to see you at SXSW 2012!
Here are the links for the three panels:
Badges & Beyond- Gamification and Mobile Apps
ATM In Your Pocket- Apps are Driving Real Dollars