Mobile Roadie surpasses 10 million app downloads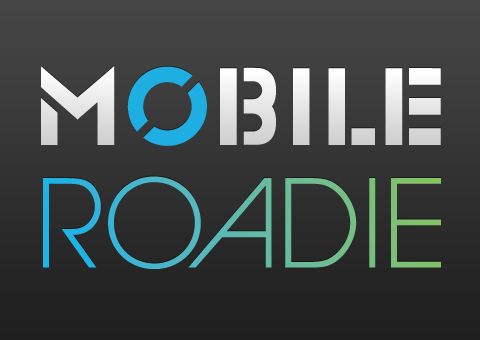 Since launching just two years ago in March 2009, Mobile Roadie has become the "must-have" self-service app platform for thousands, powering apps for big name artists such as Taylor Swift and Katy Perry, hotels like the world-renowned Wynn Las Vegas, and many more of the world's top artists and brands.
Our database of over a thousand apps and counting, from international brands to local establishments, has generated over 10 million app downloads; that's right- apps powered by Mobile Roadie have been downloaded over 10 MILLION times by consumers in over 56 countries!
To celebrate this milestone in Mobile Roadie's history, we created the following infographic highlighting key stats and achievements of some of our most popular apps and of our platform.
Key highlights of the infographic:
-International Engagement: Mobile Roadie customers are from 56 countries in 5 continents, and their apps are downloaded by users from all corners of the world, including Mauritius and American Samoa.

-Top Media Plays: Mobile Roadie's 10 million users are highly engaged, playing over 150 million songs, commenting over 13 million times and posting over 1.5 million photos on fan walls in our apps.

-Most Engaged Fans: 4 of the 5 most active apps are from global artists, while the fifth app, MBC FM, is a popular radio station from the Middle East
We've made huge strides to become the world's largest self-service app platform; and we're not slowing down anytime soon. Here's a sneak peak at what we have in store:
Two app releases by world-famous artists that are sure to be hits:
Adele–
The most popular iTunes artist and the first artist in UK Chart history to sell 3 million albums in the same year, Adele is undoubtedly one of the top divas of the year, garnering praise for her sultry vocals and heartfelt lyrics by critics and peers alike, and gaining millions of adoring fans along the way.
Noel Gallagher–
An artist who keeps heads turning in his musical career, Noel Gallagher is one of the most talented songwriters of his generation. Hailing from the UK, his musical influence spans over two decades, and now he's returned to the spotlight with High Flying Birds.
Along with app releases, we are also releasing Mobile Roadie version 3.3 in late September with new updates that will improve user experience, fan engagement and overall platform functionality. We'll also be giving updates on how we're progressing in China following our recent launch to the world's largest mobile market.
In the past two years, we've helped brands engage with their fans in a customizable, inexpensive way through mobile apps. Reaching this 10 million download milestone attests to the power of a Mobile Roadie app.