Mobile Roadie 3.3 is Here!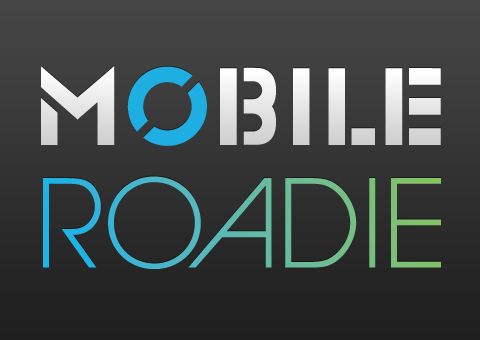 For the latest version of Mobile Roadie, we focused on improving app performance, marketing power, and user engagement. Tailored for the recent release of iOS5, and updated to include a bevvy of new features and improvements, 3.3 is a testament to our mission to bring you the best mobile engagement platform.
Without further ado, here are the highlights of what's new in MoRo 3.3:
*PhotoCards: Available as a Pro option, you can customize photocards to fit your brand like how the LA Kings have done (Above Screenshot: Last two images on the right), which then users will be able to overlay on top of photos snapped through your app. Users can then take these framed photos and send and share with friends. You can find out more about PhotoCards here.
*Share to Unlock: In addition to locking content with QR codes and the Email-for-Media widget (available for Topspin users), now you can lock specific content with "Share to Unlock." To unlock content, users must share your app to their social networks.
*Popup Notifications: Now you can promote any in-app content on the homescreen by scheduling Popup notifications (a.k.a. Modals). Learn more about Popup Promos here.
*Enhanced Push Notifications: Now you can see how engaged your users are- Very Engaged, Engaged, and Less Engaged-on the map with color coded dots, and then accordingly send different push notifications depending on the user type.
*Offline Mode: If you choose to activate Offline Mode (via CMS), your users can batch download content at the first application startup and then view cached content offline or in areas of limited service. You can find out more about Offline Mode here.
*Homescreen Slideshow Capabilities: We've added slideshow and cover flow capabilities to bring some life into an otherwise static homescreen. You can learn more about Home Screen Slideshows here.
*Improved Graphics: 3.3 apps look better than ever with a higher resolution loading screen and improved graphics for older devices like iPhone 3G and iPod Touch 2nd Generation.
*Instagram Your Instagram feed can now automatically import to the Photos section via any hashtag in the CMS.
Extras
In 3.3, you can track received push notifications (Pro only), categorize restaurant menus into sections (if you're a restaurant owner), link content from Locations, and add end dates and times for events.
For app users, 3.3 will enable them to receive updates via "Pull to Refresh", add images directly to their comments, and view more Top Users than before.
Better Performance
With 3.3, your app will perform better than ever courtesy of the following updates: Improved iPod library matching; reduction of file size by 4MB+; localized email and SMS sharing features for all languages; RTL (Right to Left) language support for all news and comments views; and simplified Chinese translations for apps.
Partner Updates
Our partnerships with leading tech companies allow us to offer you a fully comprehensive platform. Partner updates in 3.3 include Facebook, Twitter for iOS5, Foursquare, Ustream, Livestream, Ooyala, and Sina Weibo (Chinese version of Twitter).
In Conclusion
From new features to increase user engagement and to improve performance to more partner integrations, we hope you enjoy all that Mobile Roadie 3.3 has to offer. 3.3 features will be automatically updated in the coming weeks.